Marty Does What He Says He Will Do

Marty is knowledgeable with an expert skillset in computer setup, enhancement, security and business sustainability. He is very driven and focused on the task at hand as well as being supportive and reliable. If he tells you he will do something he does it and does it correctly.

Daniel Allen
Operations Manager
Modern History/Somerset Bay
A GREAT Decision

I have been working with Marty for over 20 years with multiple companies. He setup our Accounting System including the server that runs it. When our hardware started to fail he was right there to update our hardware and migrate the software to the new server. Now as well as supporting our server and accounting system he has setup a hybrid onsite/cloud backup system that gives us the ability to be up and running within minutes even if our building is underwater or gone due to a natural disaster. Marty and Superior Computing Solutions are also managing/monitoring our desktop computers. Working with Marty and Superior Computing Solutions was a great decision.
Tom Barger
Founder
Affiliated Importers Ltd
RESULTS Oriented

Marty has been working with me for over 20 years starting with Mark David and continuing on to GlobalX8Creations and X8Aviation. I have business in China, Hong Kong and the Philippines as well as High Point. Marty is always available wherever he is needed and whatever time of day or night he is needed; bottom line Marty delivers Results. Many times we have had to call him in the middle of the night and he is there to fix whatever the problem is on the spot. The business is 24 hours a day worldwide and I trust him to keep the technology working. I can strongly recommend Marty and Superior Computing Solutions to deliver RESULTS.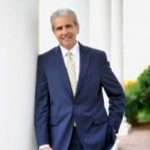 Mark Norcross
Founder
Mark David Furniture